Meetings moving to Sunday Afternoon
The troop will start meeting Sunday afternoon's at 3:30 pm in the park. With the sun starting to set sooner in the day and Pack 33 moving most den meeting to First Pres, Sunday afternoon will open doors of opportunity.
Troop's Upcoming Campouts
See Google Calendar for upcoming events. Activity sign-ups, additional activities, and information can be found on Scoutbook.com. The troop has activities planned every month of 2016 from winter camping, hiking the Needles District, troop competitions, climbing a peak, water weekend, and pinewood derby competition. Below are just two events in the year ahead.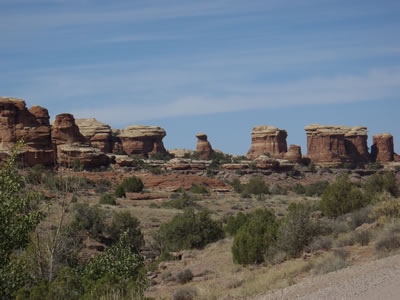 Spring Break 2016
Looking for adventure, a challenge, and a lot of fun? Troop 33 will be hiking and camping in the Canyonlands National Park and Arches National Park in March 2016.
Please contact Brian if interested in attending. Based on the number and skills of those attending, activities and hikes will be adjusted accordingly.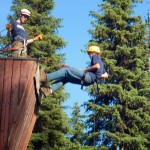 Summer camp 2016
The troop will be attending summer camp at Camp Morrison June 19-26, 2016. If interested, please send a message to Brian.
Camp Morrison; located in the Idaho Central Rocky Mountains adjacent to Payette Lake in the Payette National Forest and three miles east of McCall, Idaho. The camp has an high adventure program for the older Scouts, a great program for new Scouts, and wide range of activities for those Scouts working on merit badges and outdoor skills.
Wondering about the years activities? Check the calendar for a listing of many of the activities.