The troop does not stop camping or meeting during the summer but instead plans a backpacking trip, a water weekend, a 50 miler, and some outside meetings.
---
Summer Camp Information

Merit badge classes, special opportunities, campfires, and so much more fill a week at summer camp. Camp also provides physically and intellectually challenging activities for the Scouts. These activities introduce the Scout to new and rewarding experiences, decision developing skills, and personal development. Troop 33 chooses camps based on individuals attending, how along ago we attended that camp, and quality of the camp's program. We avoid "merit badge mills" camps – Scouting is more than earning ranks and merit badges.
Each summer Troop 33 attends a Boy Scouts of America camp. The troop has  attended Medicine Mountain Ranch in South Dakota, Camp Grizzly in Harvard Idaho, Melita Island on Montana's Flathead Lake, and Camp Meriwether in Oregon. Fundraiser's and other activities help cover some of the cost. Scholarships are available. For 2012, the troop will be going to Camp Meriwether.
Summer camp forms and lists can be found [ here ].
---
Water Weekend Information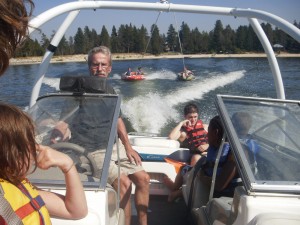 Water skiing, wake boarding, canoeing fill this weekend in August. A time to work on Water Sports merit badge, Canoeing merit badge, camping skills, water skills, and have some fun.
---
Backpacking Trip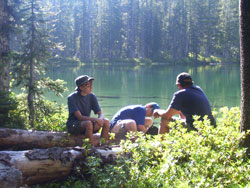 Idaho and surrounding States have many trails to hike, mountain lakes to find, and areas to explore. The troop heads down a trail for a hike to a local mountain lake. The miles of the journey depends upon the experience of
the hikers, snow levels, and anticipated weather. A good time to build or improve backpacking skills and knowledge.
---
50 Miler Information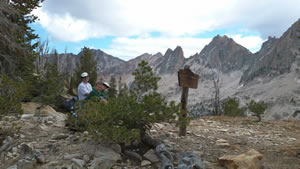 What is a great way to spend a six summer days? Hiking 50 miles through a wilderness area. Adventure, beautiful scenery, challenges, great food, and miles under the feet fill the day, Scouts attending this adventure are recommended to be First Class Rank or previous backpacking experience, and 100 pounds or partner able share the gear, and mature.
---
High Adventure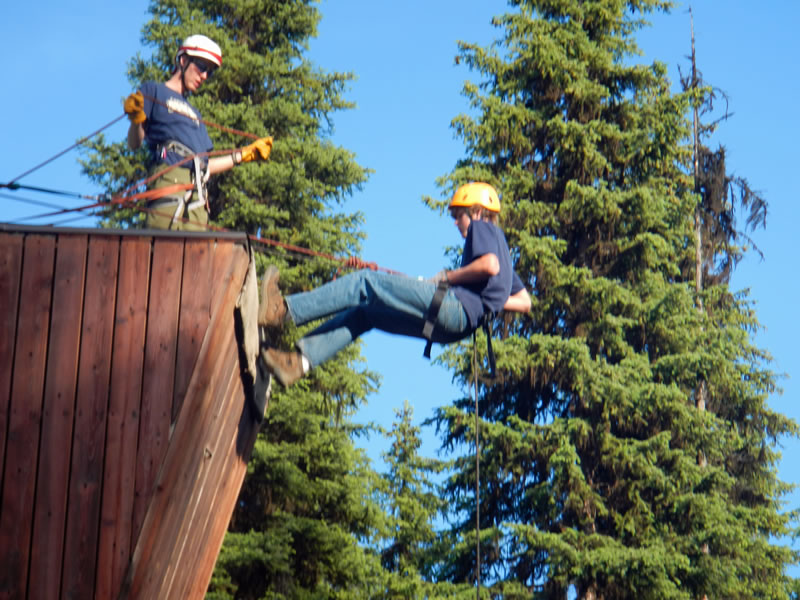 For older Scouts, the troop attends a high adventure camp. Each camp provides different activities designed for older Scouts such as firearms, rafting, climbing, backpacking, service projects, and COPE activities. Sometimes, the camp is part of the summer camp. Other times, this is a seperate camp.