The Adventure Of Scouting
Solving Real World Problems, Manage Real World Situations

Boys joining the Boy Scouts of America have high expectations. They can hardly wait to go on hikes, sleep in tents, and cook meals in the open. They are eager to master the skills of Scouting and to put into practice what they are learning. They want to share experiences with their friends. They anticipate challenge, adventure, and recognition for their achievements.
They will not be disappointed since Boy Scouting revolves around a boy-led troop. The Scouts take on leadership positions to plan troop activities, run meetings, organize adventures, and take advantage of opportunities that fit their interests and needs. With adult leaders guidance, boys direct much of their energy to a troop's outdoor program – hikes, campouts, and other exciting activities occurring at least once a month. Boys can also challenge themselves to advance through the ranks of Scouting from Tenderfoot all the way to Eagle. For most Scouts, advancement will be a natural outcome of the troop's outdoor program.
Requirements and Joining Fees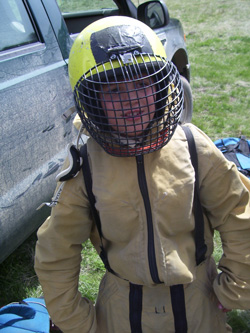 A future Scout must be at least 11 years old, completed the 5th grade, earned the Arrow of Light and 10 years old, and under 18 years of age.  A Boy Scout application form that must be filled out and signed by the Scoutmaster.  The form needs to be taken to the council office at 8901 Franklin Rd.
The fee for joining varies upon when you join during a calendar year, whether you are transferring in from another Troop or from Webelos.  You can also at that time, buy a subscription to Boy's Life, if you don't already receive one.  At the end of the year, we will re-register the Troop and all registration fees will be paid by monthly dues and fundraiser's.  This will include the cost of the registration fee as well as a subscription to Boys Life.
Boy Scouts Compared to Webelos and Cub Scouts
There are some fundamental differences between Boy Scouts and Webelos that are important to note.  The Boy Scouts believe in "the boy led troop", which means quite simply what it states.  The troop really belongs to the boys and is run by them.  The Senior Patrol Leader, with the guidance of the Scoutmaster, runs the troop. Patrols are led by the Patrol Leaders.  This is to help the boys learn leadership and life skills.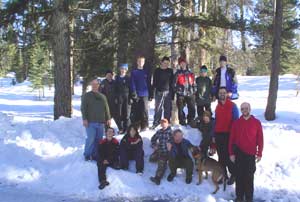 As Webelos and Cub Scouts, advancement, patches, and awards can be signed off as completed by parents.  In Boy Scouts, this is not the case except in certain situations.  Generally, advancement needs to be signed by the adult leadership of the troop for Star, Life, and Eagle. Tenderfoot, Second, and First Class can be signed off by upper rank Scouts or adult leaders. Merit badges are signed off by merit badge counselors. More information can be provided on merit badges.
Scouting Educational?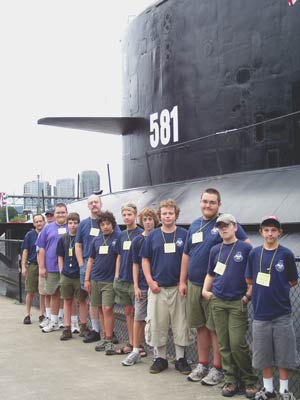 You bet it is. Scouts have many opportunities to learn skills of leadership, of the outdoors, and of life. Each boy decides what he will learn and how quickly he will do it. As he progresses, the value of his achievements will be reinforced through recognition – advancement in scouting's ranks, positions of leadership in the troop, and accomplishments during outdoor adventures.